Most photos on this site are available to purchase or via download.

Media enquiries welcome,  photographic assignments undertaken.

Mourning jewellery including Victorian jet bracelets featuring snakes. One of two above.

Over 500 mourning cards..

Occupation: Photographer, author, artist, actress, parapsychologist.

Resides: Essex, UK with her husband and their menagerie of animals.

Tools of the trade: Leica camera and eyes.

Studied: Mortuary Science, Criminology, Private Investigation.

Member of MENSA.

Interests: Art, architecture, eating out (can't cook!) and a serious Louis Vuitton handbag addiction!

Title: Jeane is a bona fide 'Lady' but only uses her title when raising funds for charity or occasionally blagging entry to somewhere fully booked!

Cemetery Photography by JeaneTrend-Hill

The Memento Mori Collection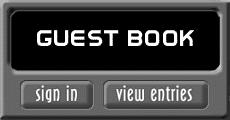 Latest News

Jeane will be in the July issue of Spirit and Destiny magazine out June 6th

The Daily Mail newspaper recently interviewed Jeane about her work.

Latest photos from Kaisergruft Imperial Crypt & Zentralfriedhof Cemetery Vienna, Austria  - scroll to bottom of  'Finally'.

Jeane won the Memorial Board Awareness photo competition.

Jeane was filmed with Alison Steadman and Paul Copley in the comedy short 'The Day My Nan Died'.

Death in Venice - see 'Finally' page (scroll to bottom).

Cemetery photography featured in Twisted Dreams magazine - out now.

Photography featured in Saatchi online galleries.

Silent Cities and other books by Jeane

Silent Cities - now up to volume eleven in the photo book series of images from the cemeteries of the UK and Europe.

The Best of Silent Cities - featuring a selection of the most interesting and unusual monuments.

Lost Language of Cemeteries – bestselling A-Z photo book on grave symbolism.

Dispatches – a photo book on hearses.

The Victorians - an album of original Victorian photographs.

Dead Funny - an amusing photo book on the lighter side of cemeteries.

The story of Magic, Magic & the Metal Monsters, Magic & snowball to the rescue, Hungry Hungry Hank - heartwarming children's books.

Arthur has left the buildings – the story of Victorian architect Pite and Jeane's connection to him. Also available on i tunes.

What's On - Cemetery Events

Saturday 8th June 2013, Tower Hamlets Cemetery Park annual Spring Festival - Soanes Centre, Bow, E3 4PX .

11am – 4pm.

Saturday 22nd June 2013.Kensal Green Cemetery Open Day, Harrow Road, London, W10 4RA. 11:00 – 17:00.

Sunday 21st July 2013, Brompton Cemetery Open Day, Fulham Road, Kensington, London, SW10 9UG. 11:00 – 17:00

                                      Please e mail to add your cemetery related event here.                                                                       

"Jeane is one of the most prolific and talented cemetery photographers in the world today." 

Andrea Dean Van Scoyoc, best selling author.

All website design, text, images and content copyright © Jeane Trend-Hill 2013. Any use of material on this website including reproduction, modification or distribution without prior permission is strictly prohibited.

The Silent Cities Project

I find cemeteries fascinating; they are filled with beautiful monuments and history. Sadly many of the older graves are crumbling; burial space is running out and being reclaimed by local authorities or nature. In 2006 I started the Silent Cities Project - taking photographs of many of these amazing memorials and becoming involved in restoration in order to help preserve some of our heritage so future generations can see what a Victorian cemetery looked like. As an author and freelance journalist I write for national newspapers and magazines about cemeteries, grave symbolism and the paranormal. I also research and advise on these subjects for TV and have also produced my own Silent Cities series of books.

My photography is used for book and album covers and advertising. I have a stock library of thousands of Gothic, angel and original Victorian prints, plus other types of more general photography including animals, birds, urban, graffiti and architecture. All photographs on this site are low resolution; library images are full size and can be e mailed. Photographic commissions also undertaken.

I am a Victorian-style actress and model available for personal appearances, events, etc. I can provide my own Victorian costumes if required (if the job or publication is not for charity or a non-profit organisation, fees may apply.)

I conduct paranormal investigations which are carried out in a relaxed manner. There is nothing secret and you can participate as much or little as you wish and ask any questions.

As 'Ink Loving Memory' I advise on memorial tattoos and tattoo design and can supply photos for artwork.

Please e mail for further details, bookings, interviews or photography.

CD cover for Mozart Requiem De Angelis by The Darmstddter Kantorei Choir

Book covers for  Andrea Dean Van Scoyoc.

Anthropomorphic images by Jeane using original Victorian and modern animal photographs.

Photo for the Glasgow Necropolis Women's Heritage Walk brochure.

Cover and 3 articles

Funeral Service Times.

Jeane with the monument for William French who died whilst saving a dog from drowning, St Pancras & Islington Cemetery.

Black Steiff  bear given to children following the Titanic disaster.

Cemetery Photography by Jeane Trend-Hill