Most photos on this site are available to purchase, media enquiries welcome.

Mourning jewellery including Victorian jet bracelets

Over 500 mourning cards..

Occupation: Photographer, author, actress.

Resides: Essex, UK

Tools of the trade: Leica camera and eyes!

Studied: Mortuary Science, Criminology, Private Investigation.

Member of MENSA.

Interests: Art, architecture, eating out (can't cook!)

Title: Jeane is a bona fide 'Lady' but only uses her title when raising funds for charity or occasionally blagging entry to somewhere fully booked!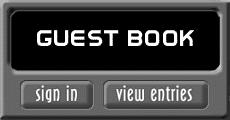 News

New Cemetery open day photos added to bottom of 'Srories' page.

Photography featured in Tower Hamlets Cemetery newsletter.

Latest photos from Scotland, scroll to the bottom of 'More'.

Interview with Jeane in Cool London: http://london.lecool.com/inspirations/jeane-trendhill/

Article on West Norwood catacombs for Londonist: http://londonist.com/2011/11/what-lies-beneath-west-norwood-cemetery.php

Photos of the grave of Sarah Wrench (1833-1848.) with mortsafe.  See bottom of 'Unusual' page.

Check out Jeane's 'Headstone Hunter'  Facebook page:

Silent Cities and other books by Jeane

Silent Cities - now up to volume twelve in the photo book series of images from the cemeteries of the UK and Europe.

The Best of Silent Cities - featuring a selection of the most interesting and unusual monuments.

Lost Language of Cemeteries – bestselling A-Z photo book on grave symbolism.

Trellick Tower  - photo book and little known facts about this iconic tower block built by Erno Goldfinger.

Dispatches – a photo book on hearses.

The Victorians - an album of original Victorian photographs.

Magic & the Metal Monsters, Magic & snowball to the rescue, Hungry Hungry Hank - heartwarming children's books.

Arthur has left the buildings – the story of Victorian architect Pite and Jeane's connection to him. Also available on i tunes: http://itunes.apple.com/us/book/arthur-has-left-the-buildings/id452268121?mt=11 

Books available from: http://www.lulu.com/spotlight/jeanetrendhill

What's On - Cemetery Events

  Saturday 20th September 14:00 – 16:00 Streatham Cemetery, Garratt Lane, Tooting, London SW17 0LT

                                       Please e mail to add your cemetery related event here.                                                                     

Some of Jeane's work for clients

"Jeane is one of the most prolific and talented cemetery photographers in the world today." 

Andrea Dean Van Scoyoc, author.

All website design, text, images and content copyright © Jeane Trend-Hill  2015. Any use of material on this website including reproduction, modification or distribution without prior permission is strictly prohibited.

The Silent Cities Project

I find cemeteries fascinating; they are filled with beautiful monuments, history and wildlife. My obsession began as a child when I visited family graves with my parents. Whilst the adults arranged flowers I would wander off and look in amazement at all the angels, doves and crosses. Sadly many graves are now crumbling; burial space is running out and graveyards are being reclaimed by local authorities or nature. In 2006 I set up the Silent Cities Project, taking photographs of many of these amazing memorials so that future generations can see what they looked like and I also became involved with their restoration. As an author I give interviews and write for national newspapers and magazines about places of eternal rest and grave symbolism. I have produced my own Silent Cities series of books. I am also an actress.

As a photographer my work is used for book, album covers and advertising. I have a stock library of thousands of images including architecture, animals and birds, street art and abandoned buildings.

As 'Ink Loving Memory' I advise on memorial tattoos and tattoo design and can supply photos for artwork.

Please e mail for further details.

CD cover for Mozart Requiem De Angelis by The Darmstddter Kantorei Choir

Book cover for  Andrea Dean Van Scoyoc.

Anthropomorphic images by Jeane using original Victorian and modern animal photographs.

Photo for the Glasgow Necropolis Women's Heritage Walk brochure.

Jeane with the monument for William French who died whilst saving a dog from drowning, St Pancras & Islington Cemetery.

Black Steiff  bear given to children following the Titanic disaster.

Cemetery Photography by Jeane Trend-Hill

Limited edition Trellick Tower prints.